About
About the Photographer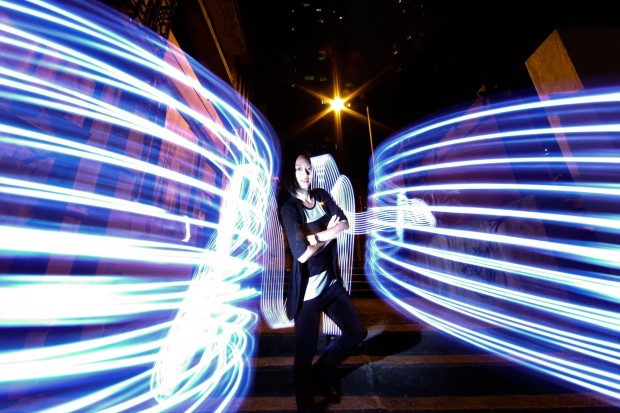 Joyce is especially drawn to details, colors, emotions, and movements.  Her photography style is versatile, spontaneous, and captures the energy of that moment. She specializes in portraiture and natural lifestyle photography for fashion and commercial work, but she always going places with her camera ready to capture the moment for her personal projects.  Her aesthetics sense and appreciation comes from extensive travel and exposure to different cultures throughout her life.  She's originally from Hong Kong, was born in Japan, and also lived in London, Bangkok, and New York City.  She has been published in several magazines, and featured in a few photo exhibitions.
Joyce Yung also co-founded Random Art Workshop Media with her husband Derek Ting.  RAW Media is a strategic global media company engaged in multiple aspects of content production for movies, brands, and corporates, in both traditional and new media.  She produced feature films $upercapitalist (Linus Roache, Derek Ting, Richard Ng, Kenneth Tsang), Always (Derek Ting, Danni Wang, Peter Shinkoda, Philip Chan, Ian Buchanan), and most recently completed production to the film Agent.  RAW Media has produced for International Brands including Bloomberg, W Hotel, Intercontinental Hotel, Pernod Ricard, Fiji Water, CNN, Earth Hour/WWF, among others.
Joyce was previously a director of Risk Management for a top financial services company in New York and Hong Kong before leaving the corporate job to pursue her passion in photography in 2009, and has not looked back since. Joyce has a Masters and BS from Cornell University.
Contact Us
Joyce Yung Productions
Email: info@joyceyung.com
www.facebook.com/joyceyungphotography
Mobile: (852) 9248 9986
Studio: Unit 6, 20th Fl., Oceanic Industrial Centre,
2 Lee Lok Street, Ap Lei Chau, Hong Kong